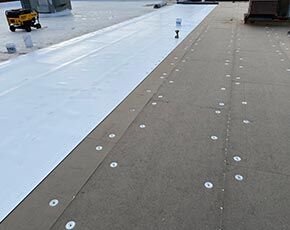 Single-ply roofing is not only lightweight and energy-efficient, but it also resists weather and temperature extremes. Single-ply membrane is simple to install and has a long-life expectancy of up to more than fifty years. There are many advantages of single-ply roofing; a few of them are listed below. This will help you to decide that whether you should consider single-ply roofing or not. If you are a resident of Rolla, MO and you need some solutions for your roofing problems, call Alley Capital Roofing at 417-825-0286. Our representatives are waiting for your call, and we will be more than happy to help you out.
Advantages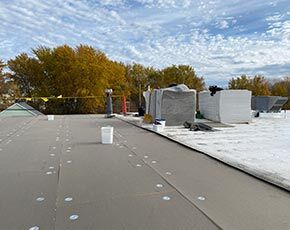 Single-ply roofing is resistant to UV rays, weather, and the elements, making it perfect for long-term exposure. When properly placed, the durability of a single-ply roof ensures that it can survive even the most extreme of conditions, whether it's the hottest of summers or the harshest of winters. This gives your building adaptability and adds protection against the weather as well.
Most single-ply membranes are fire-resistant and self-extinguishing in some situations. If fire safety is a concern, a single ply roof is an excellent option that will give you peace of mind that your structure is safe and secure from any unforeseen hazards. Another significant advantage of single-ply roofing is its chemical resistance. Some types of single-ply roofing are recommended for buildings that handle hazardous substances daily.
Furthermore, acid rain accumulation or exposure to other acidic compounds need not be a concern. For many people, the most appealing feature of single-ply roofing is how eco-friendly the materials are. This is one of the most environmentally friendly roofing options now available, from its manufacturing and production to the end of its lifespan as a roofing material because of its ability to be easily recycled after the roof has reached the end of its useful life.
If you are a resident of Rolla, MO and you are looking for some of the best material for your roof or for a full-service commercial roofing company that can deal with a range of problems no matter the complexity, then you are luck! All you have to do is call Alley Capital Roofing at 417-825-0286 and let our experts take care of everything!