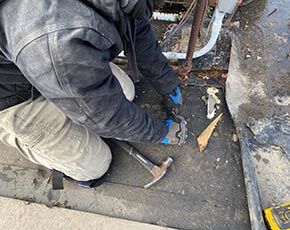 Rubber roofs are becoming more popular with time across Missouri, primarily due to their efficiency and durability. Despite their abovementioned qualities, rubber roofs have some points of weakness. Hence, we recommend roof inspections and maintenance at regular intervals to keep your roof in the best of health. It is always less significant problems that lead to more significant damage on rubber roofs. So we at Alley Capital think you should adopt the strategy of 'better safe than sorry.' Since we have established the popularity of rubber roofs in Rolla, Missouri, we have trained our technicians to specialize in rubber roof repair. We are just one phone call away, so make the phone call now at 417-825-0286. We have gained vast experience by working in the field and providing roof services for many years. If you want to ask any questions, you can talk to our representatives by calling our number.
The Faults in Your Rubber Roof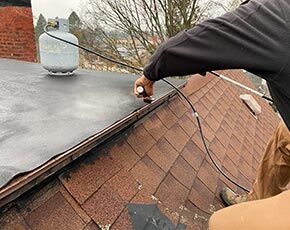 Weather damages the health of all roofs over time. If the weather is extreme, the roof can decline rather quickly. Rubber roofs are especially vulnerable to precipitation, as standing water on the roof can damage the rooftop. Puddles of water can easily form on rubber roofs due to their surface, and then, water can absorb into the membrane of your roof. This damage is pretty unnoticeable to the naked eye, which is why we suggest regular inspections. An expert can spot issues easily. After a while, hidden damage such as this can expand into cracks and blisters, costing your business a great fortune.
Rubber Roof Solutions
One of the reasons residents of Missouri prefers rubber roofs are that they are also easily repairable, unlike some other roof types. If owners can detect damage early on, we can effectively return their roof to a renewed condition. Our solutions depend on the condition of your roof. Essentially, we tailor our solutions according to your particular requirements. All you need to know is that our solutions are cost-effective for you and sustainable for the environment. We maintain the trust we have earned by providing quality solutions. After your roof inspection, we will discuss all possible solutions, and then you can choose the package that you prefer.
Contact Us
We at Alley Capital offer services all across Rolla, Missouri. If your building is in the area, please feel welcome to contact us anytime at 417-825-0286. Our representatives are present to assist you at all times with rubber roof queries or other roofing jobs in general.
We look forward to working with you.