When your roof is only examined in times of need, such as storm damage or minor functionality issues, it can lead to unexpected, devastating consequences. A roof that is properly maintained is more likely to reach its life expectancy. When a commercial roof is neglected, industry studies show that it can cut its lifespan by as much as 33.3%-50%. Don't let such a large, necessary investment go to waste. We offer a maintenance program that will assist your roof in lasting as long as possible.
What Can Our Maintenance Program Do for You?
We understand that a commercial roof is an investment and we are here to help you get the most out of it. With our routine maintenance program, you receive the following advantages: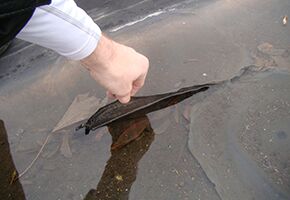 Maximizes ROI
Current and accurate report detailing roofs condition
Stabilizes general liability costs
Catches roofing issues before they cause damage
Assists with insurance claims
Make sure your roof is in the right hands. We are a company that will be here for routine maintenance procedures, in a time of need, and everything in between. Call us today at 417-825-0286 so we can discuss the many advantages that come with our maintenance program!
Maintenance Program Details
Routine inspection and maintenance programs help to extend the lifespan of your commercial roof and lower preservation costs. With our maintenance program our roofing professionals will perform a thorough evaluation of your roof along with the following: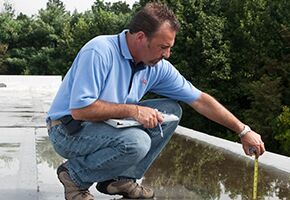 All points inspection for damage or debris
Examination of rooftop units to ensure they're secure
Check for signs of roof movement
Debris removal and cleaning
Ensure that roof seams are water-tight
Tests functionality of all roofing components
Confirm that bolts and screws are all secure
Check for any areas that are or can hold water
Our maintenance experts are the industry leaders at roof caretaking. You can rest easy knowing that your commercial roof is in experienced and capable hands. We will always deliver affordable, long-term solutions to meet all of your roofs needs.
Call Today for an Appointment
Give us a call today at 417-825-0286 so we can schedule regular maintenance appointments for your building. Your roof will receive the professional attention it needs and we will offer the best solutions to any issues it may be facing.
Here at Alley Capital we care about our customers and aim to make sure we have a 100% satisfaction rating. Our work service record shows that we will secure your facility for the long-term.