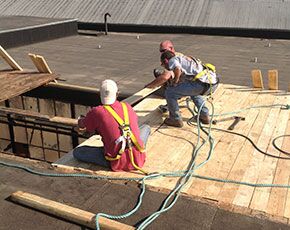 Are you on the quest for a trustworthy commercial roofing company in Bella Vista, AR? If so, then Alley Capital is your best bet. The skilled roofers of Alley Capital are among the finest roofers in the state of Arkansas. Regardless of the commercial roof type you are dealing with, they can easily handle just about any form of roofing issue. Hence, if your commercial roof runs into a problem, you can get in touch with us at any time at 417-825-0286 and our roofing specialists will make sure that your commercial roof is fully ready to provide you with undisputable protection you deserve!
Full-Service Roofing Contractor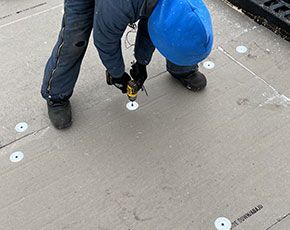 As the leading commercial roofing company in Arkansas, our proficient roofing crew considers it mandatory to be familiar with the required skillset to take care of just about any roofing problem that your roof encounters. Whether your roof needs to be repaired, restored, or replaced, you can count on them to provide you with top-notch service!
Your Local Roofing Technicians
Irrespective of the nature, scale, or magnitude of the commercial roofing task at hand, we are always striving to achieve the highest level of customer satisfaction. From the onset to the completion of your roofing project, they make sure to keep you in the loop throughout, addressing your queries and thereby ensuring that the output of your project is exactly in line with your demands!
Premium Roofing Materials
Aside from exceptional craftsmanship, for a roofing job to succeed, the materials used should only be of premium quality. Therefore, we have connections with only the finest roofing manufacturing brands in the market. It is worth mentioning that these products boast a non-prorated warranty, meaning that you can rest easy knowing that only long-standing work is being conducted on your commercial roof.
Reach Out Today!
Don't allow the troubles of your commercial roof to bog you down. If you are a commercial building owner in Bella Vista, AR, contact the seasoned roofers of Alley Capital today at 417-825-0286 and you can attain the much-coveted peace of mind about the safety of your business premises.